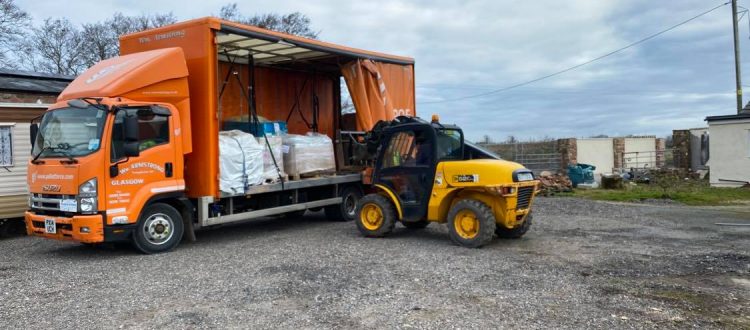 Donated Feed Package Arrives
Donated Feed Arrives from Rowen Barbary. ❤🐴🦄
A pallet of donated feed from Rowen Barbary Horse Feeds arrives at the Racehorse Rescue Centre this morning including specialist feed for Peak. This will see us through until the donations from Facebook are released in two to three weeks.
This is most welcome and very generous of Rowen Barbary and Becky, who arranged it all. Thank you.
The donations to the charity make a huge difference as they are not lost in salaries, admin costs or unnecessary spending. Every penny goes to where it is needed and that is why you make a difference.
Thank you
We have been hit very hard due to the way we have successfully run the charity for the last 10 years by using volunteers that have now been stopped attending by the relevant organisations. We do hope to pull through this but we will need help.
We have lost 90% of our workforce due to the cancellation of all work placements by colleges, universities, probation services and social services. Volunteers from Europe have had to cancel their placements. Local volunteers that come regularly to the centre have been forced to stop due to work commitments in the NHS or have medical conditions that would put them at risk.
We have lost 100% of our total funding due to cancellations of events where we could fundraise for the rest of the year. Supporters of the charity are struggling themselves and are unsure of their future making them cut back on spending.
We have had to close the Centre to visitors. Movement of horses has stopped. All programs have ceased until the end of September 2020 with a review then whether to open or not. This also includes the education department.
We have no rescue package and the animals still need feeding and bedding.
For those who can help financially please, every £/$ will help. We know we have supporters all over the world and we are asking for your help now. Please click on the donate button and give what you can.
We need to continue to provide veterinary, Farrier's and dental care, feed and bedding, land rent and bills for the horses for the next 6 months at a cost of £10,000
If you can help please contact us