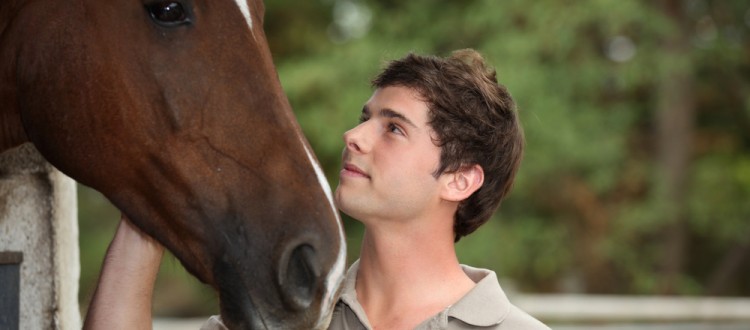 The Benefits of Equine Therapy for PTSD
Monday, 27th June 2016 marks post-traumatic stress disorder (PTSD) Awareness Day in the USA.
PTSD is a psychiatric disorder that can occur following the experience or witnessing of life-threatening events, such as military combat, terrorist attacks, hostage situations, natural disasters, road accidents and violent and/or sexual assaults. It may also occur following severe neglect or abuse or after the loss of a close family member or friend. The symptoms of PTSD may occur immediately or several weeks, months or even years after the traumatic experience has taken place and can include hallucinations, flashbacks, nightmares, delusions, anxiety, depression and isolation.
The symptoms of PTSD can be very frightening for the individual and affect their day-to-day life. In some cases, PTSD goes away without any treatment after a few weeks. However, most people with PTSD require therapy, medication or a combination of both to help them feel better again. Equine Assisted Therapy has proven to be very beneficial for treating people suffering from PTSD, especially war veterans. Horses are gentle and intelligent, which can have a calming influence and help people with PTSD to increase their self-awareness, self-respect and confidence. Working with, caring for and riding horses can also help PTSD sufferers manage feelings of fear, depression, anxiety or inadequacy.
We provide free facilities for people suffering from PTSD and have seen a positive change within just a week of treatment. Horses are such a large animal to command and working with them can give you confidence to deal with all kinds of situations that life throws at you. Whether you're an NHS referral or a cry for help it's free. Bring your therapist or come alone and use our facilities to help make new friends and let our rescue horses help you.
Click here to find out all the ways in which working with the rescue horses at our centre can help you.
Follow us on Facebook and Twitter for the latest news and photos from our centre.