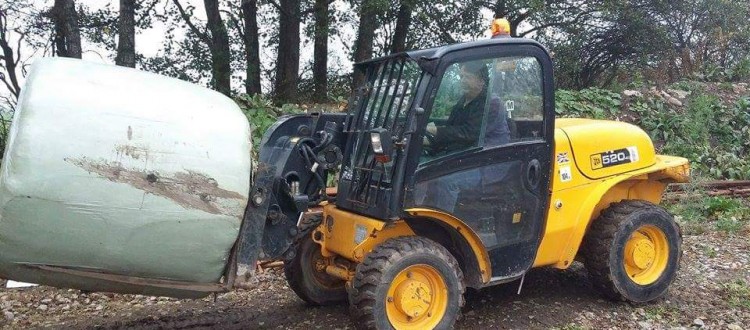 Trusts Donate to help purchase valuable machine
Trusts donate funds to help Racehorse Rescue Centre purchase a machine to help with heavy lifting. It used to take five volunteers 20 minutes to move the 600kg chopped haylage bales from the stack to inside the stables. When it was wet it was a horrible job and unsafe. Now we can do it with one person safely thanks to The Elise Pilkington Trust, an anonymous Trust donor and funds raised by volunteers at the Centre along with a Facebook appeal. It took over a year but now there are so many jobs we can do that we could not before. It's a godsend. Because it is multi-purpose we only need the one machine which will keep running costs down.
We wish to thank all who helped make this possible and thank you from the bottom of our hearts.